Past Gulliver Winner Sera Novo acquires new funding
Sera Novo, one of our previous competition winners is really working hard on their new platform of medicine formulation. They recently acquired a €300.000 investment from UNIIQ. Sera Novo's technology enables a new way of dissolving medicines and thereby enhances the chance of positive effect to the patient.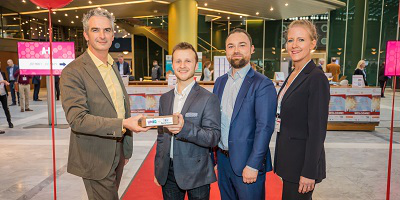 Medicines that did not have a positive effect to the patient in another dissolvent can now be really valuable. This opens up a wide range of medicines that could be further developed using their techniques.
More info: