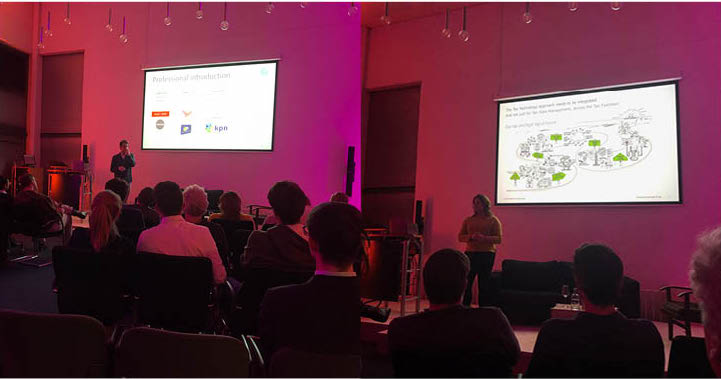 Looking back: Stories about Switching
On January 31 Joris Castermans and Susanne de Nooijer discussed their stories about switching. Joris shared his personal story and drive of becoming part of a big corporate. After being part of KPN he realized that corporate life is not completely how he imagined it. Joris switched to entrepreneurship and started with a rather safe freelance opportunity. That position provided him with the necessary inspiration, contacts and freedom to work on his new start-up concerning speech technology called Whissp.
Susanne shared her story about creating a company in a very upcoming field of tax technology. She told about her lessons learned in partnering up with other people: "starting a company together is liking getting married, and indeed ending such a cooperation is like divorce. Really question yourself who you want to work with, because is could be a real problem later". Susanne her company grew and a large corporate got interested. She said, "we got distracted from earning money for the company, and only thought "we're going to be millionaires". Make sure to keep your own business in mind when people are interested in buying you.".