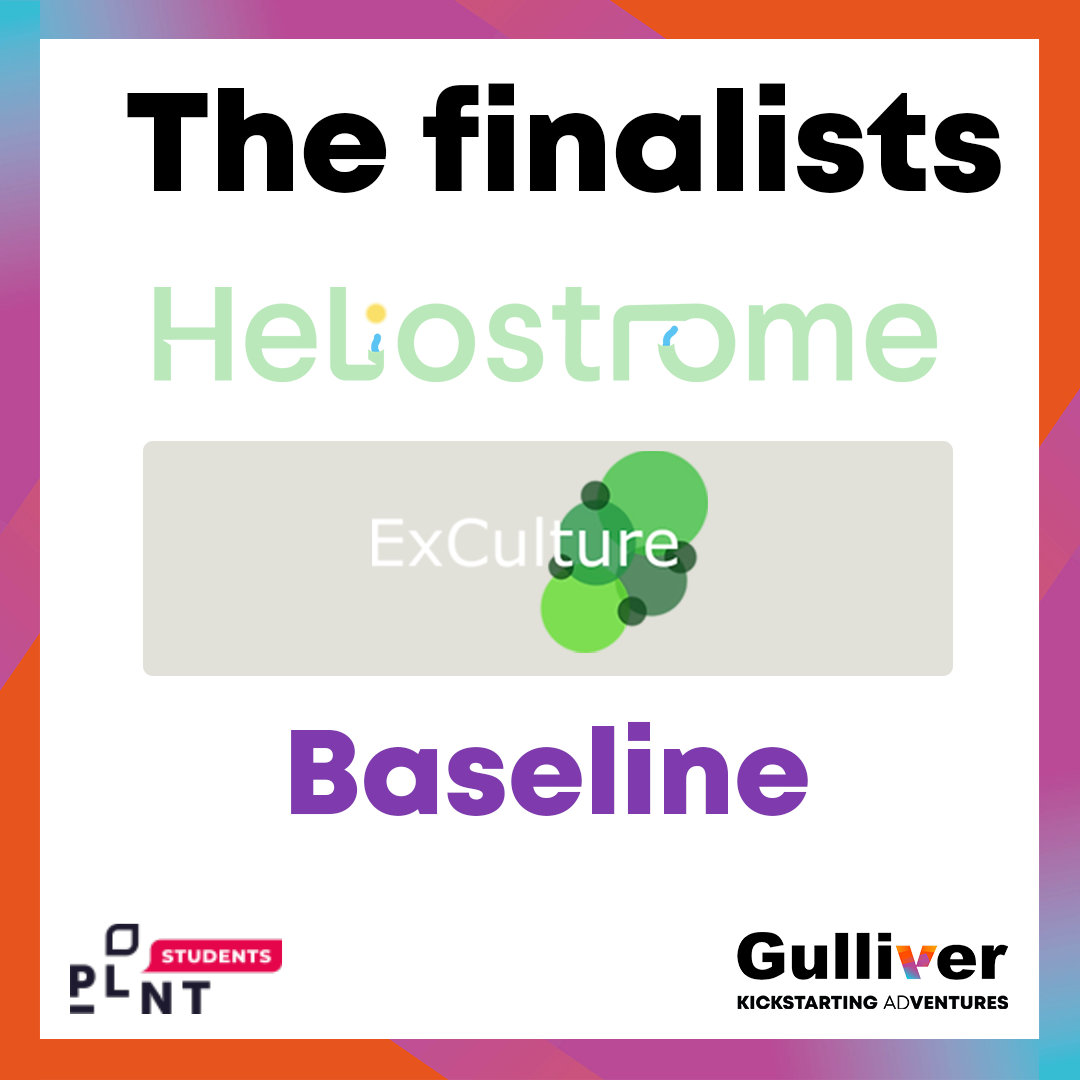 Gulliver Final 2022
The three finalists have convinced the jury during the semi-final and made it to the finals. We invite you to join us for dinner at PLNT Leiden at 18:30. Subsequently the final we head off.
Where: PLNT Leiden, Langegracht 70, 2312NV
When: 8th December 18:30
What: Gulliver final for €10.000 cash
BASELINE
Baseline develops a device that can monitor your Hormones in realtime. It can help you to determine you hormone baseline and then also detect changes from your baseline. This will help you to respond quicker to those changes.
EX CULTURE
The production of some medicines is dependent on Heparin. Heparin is a substance that originates from pig intestines.
Heparin is on a shortage list, amongst other things because of swine fever. @aisling_.foley @ilariapoledri develop a new drug development method for lifesaving pharmaceuticals independent from animals
HELIOSTROME
Irrigation can increase crop yields by 40-300%. Irrigation itself is constraint by the availability of energy for pumping the water. Solar power seems the best way to go, but that brings a whole lot of challenges which solar panel providers do not seem to be able to tackle. Heliostrome provides software to optimize solar power for irrigation systems.