Wondering whether, why and how you should join start-up competitions?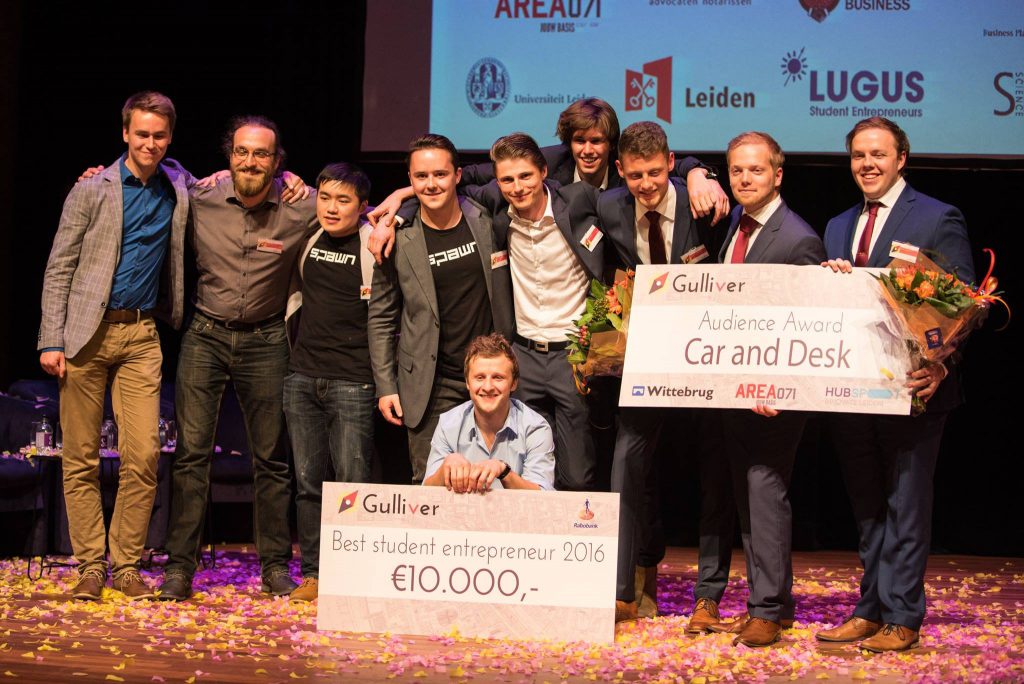 Tuesday December 3rd, student start-up competitions PHIA (Philips Innovation Award) and Gulliver, along with ELF (the Enterprise Leiden Fund) will be introducing themselves through ex-participants that got a big boost by receiving both funding, exposure and loads of feedback by 'joining the circus'.
Those who did will tell
Tensail, Bonnie, Levels Diagnostics, and Polariks will share their experiences with start-up competitions (and also further challenges they did overcome).
For Whom
Do you have a start-up, or are you working on a startup and are you looking to make your next move? This event aims to show you a broad scala of opportunities that you have in the start-up scene. Gulliver, PHIA, ELF and PLNT are there to support your start-up financially, by means of promotion or mentorship. We are here to help, make the most of it.
Program
17:00 walk-in and dinner
18:15 Opening and introduction by organizers
18:35 Polariks, Bonnie, Levels, and Tensail tell their story in a short pitch
18:55 Discussion on funding and competitions
19:15 introduction to pitch competition, short preparation, drink
19:30 1minutes pitches by those who would like to share their idea
20:00 drinks
Wondering whether, why and how you should join start-up competitions?Tuesday December 3rd, student start-up competitions PHIA (Philips Innovation Award) and Gulliver, along with ELF (the Enterprise Leiden Fund) will be introducing themselves through ex-participants that got a big boost by receiving both funding, exposure and