stay - updated
Latest stories
Help us find the next Elon MuskApply nowAre you ready to make a mark in the world of event organization? We're searching for board members to help us create an unforgettable experience from start to finish! If you're a fun-loving

On December 8th the Gulliver final 2022 took place. There was fierce competition between ExCulture, Heliostrome and Baseline.In the end the jury decided to reward ExCulture with €10.000. Mainly the stage that the different startups are in contributed to the

Wil je bestuurservaring opdoen, je netwerk uitbreiden, toffe evenementen organiseren en €10.000 euro weggeven aan de beste jonge ondernemer van Leiden? Dan is Gulliver per direct op zoek naar jou! We zoeken bestuursleden die ongeveer 3 uur per week willen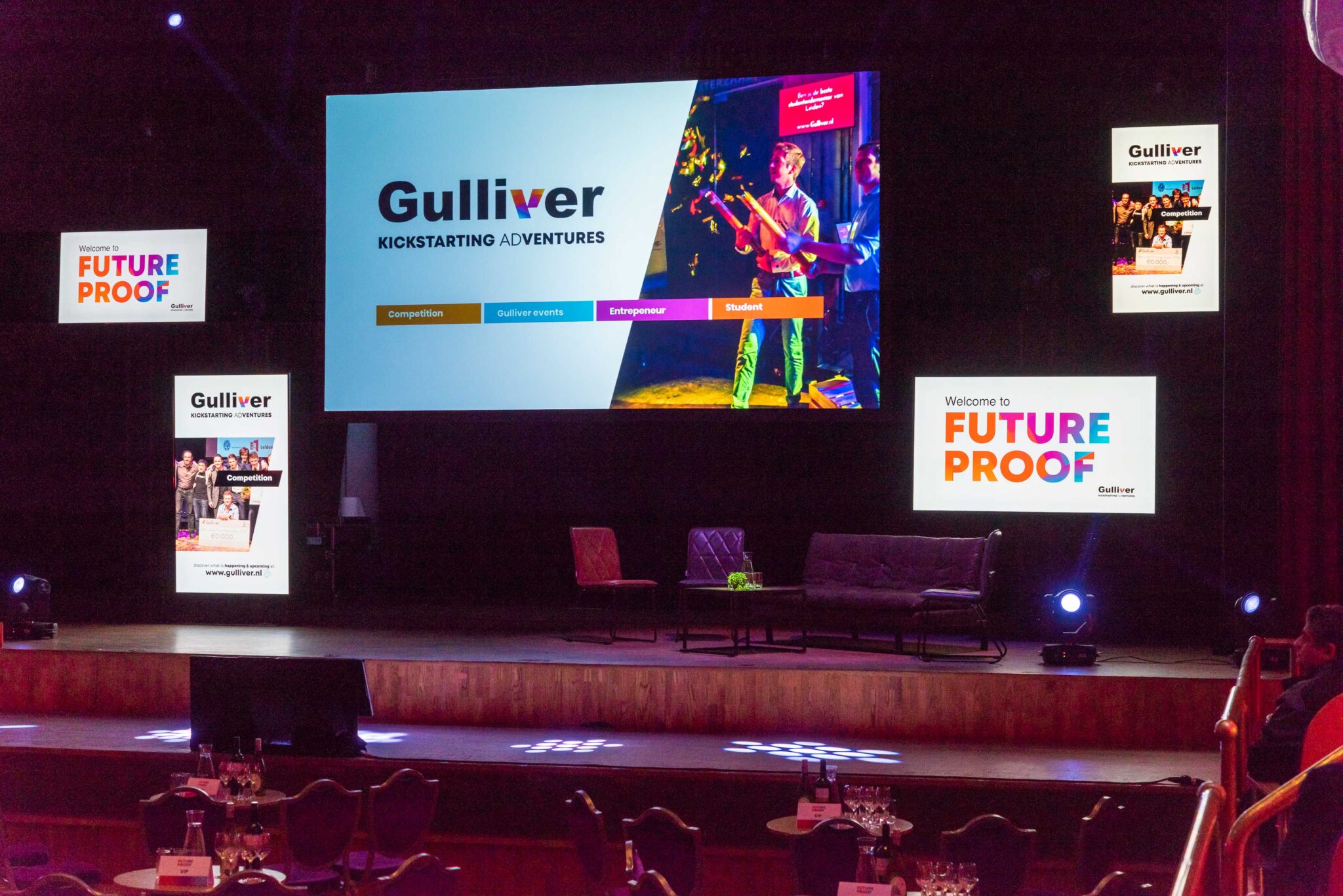 On the 7th of November, we celebrated sustainable entrepreneurship during Gulliver's first edition of Futureproof. Our chairman Arash Aazami took off with an inspiring keynote about new energy models. One of the important messages he gave us: alternative sources of energy are not that alternative at all. We have been using wind and water power way longer than we have been using fossil fuels. Furthermore, Arash took us into a new concept he is working on with his company Kamangir: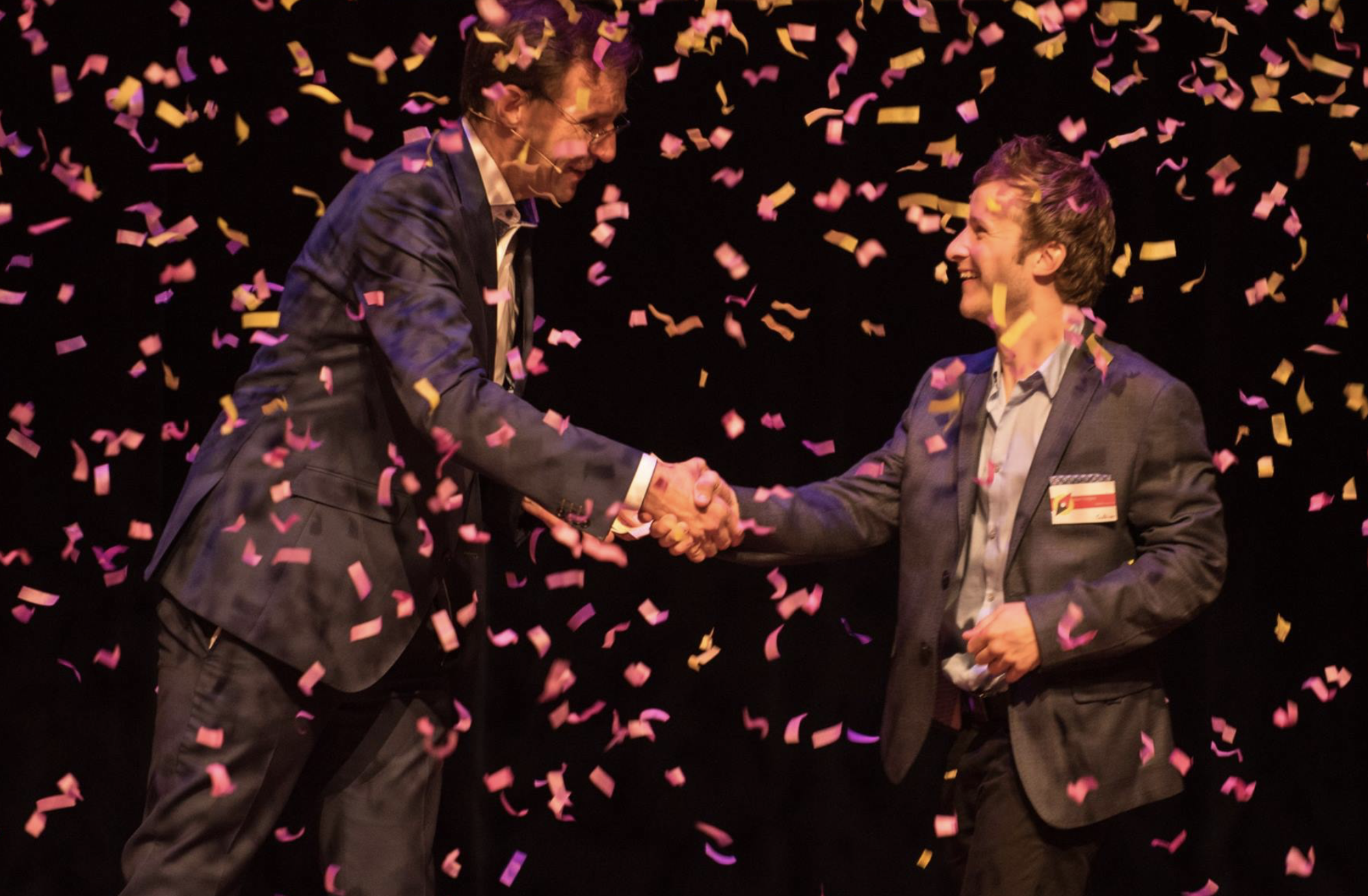 In order to stimulate new entrepreneurship Gulliver organises an annual competition among young entrepreneurs in Leiden. We believe that the three most important factors for the success of a new enterprise are speaking to the right people, gathering and processing valuable feedback and attracting the right amount of funding. By joining the competition as a young entrepreneur you get access to a vast network, organised and ad-hoc feedback and the possibility to win €10.000,- to develop your new enterprise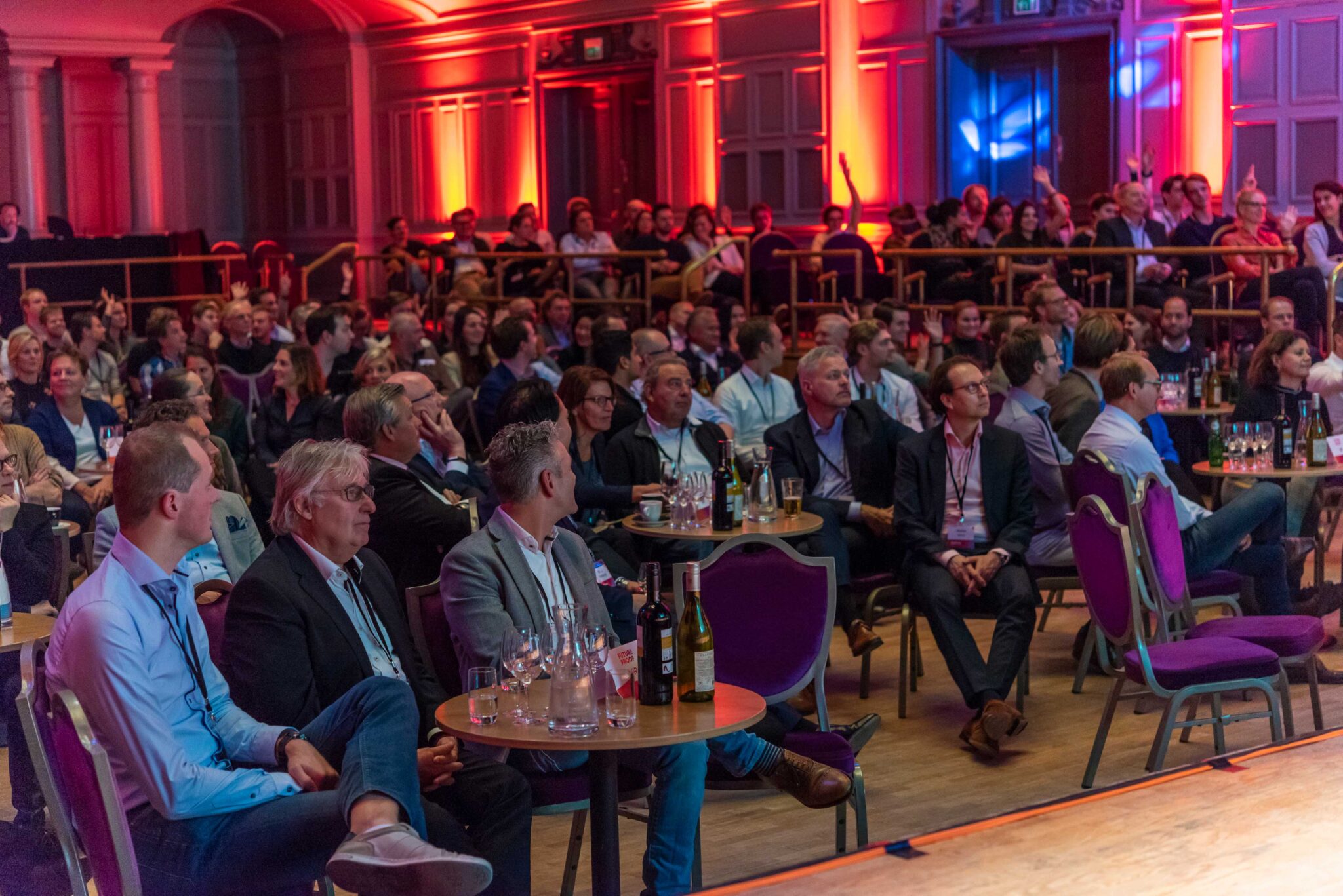 FUTUREPROOF, Gulliver's biggest event up to now. It will be guided around sustainable development. We will explore different facets of a futureproof society. Highly recognized speakers take us along their mission to build a futureproof society.