In the heart of Leiden and the wider South Holland area, a community of passionate entrepreneurs is working hard to turn their exciting business ideas into reality.
Our mission is simple: to support these bold adventurers every step of the way.
Through carefully crafted start-up events, we provide the perfect platform for founders to develop their skills and connect with the right partners to make their dreams come true.
That's not all – we also host an annual competition that's the highlight of our calendar. This is where participants can really put their businesses to the test. Experienced judges offer valuable feedback, and the best part? There's a chance to win a whopping €10,000!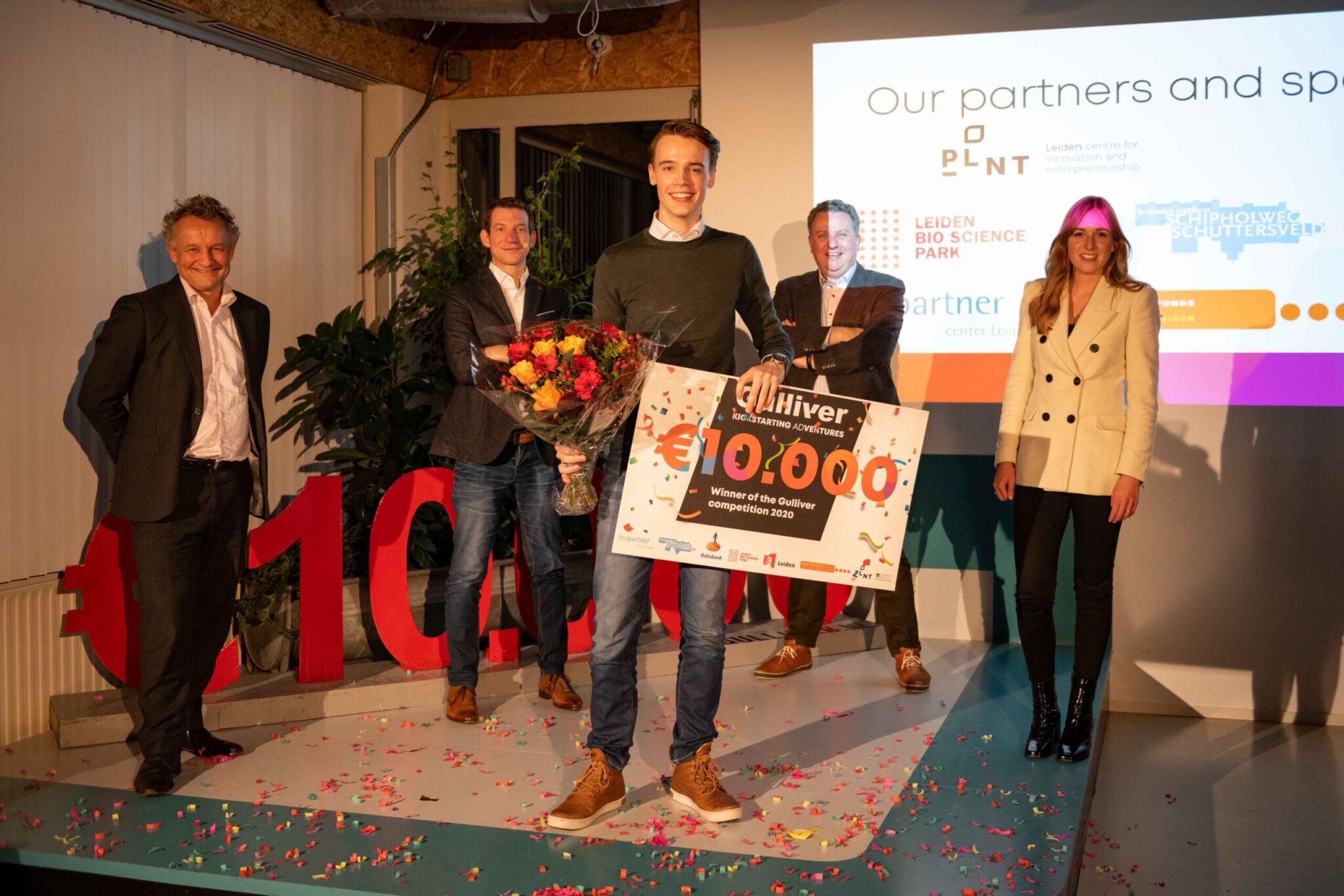 The Gulliver competition came at the perfect time for me and SeraNovo (then NADES Solutions). The competition forced me to zero in on the important aspects of starting a life science business, create and present a compelling vision to a panel of judges and a crowd.This individual exercise was helpful, but the prize money made a big difference. The prize money was the difference between being able to focus full-time on the startup versus needing a side job. That early focus, enabled by the prize money, paved the way for SeraNovo, which is now a successful pharmaceutical company with a worldwide client base
Through participation in the 2022 Gulliver Competition we had the opportunity to refine our pitch and business plan. Facing industry experts who posed challenging questions the competition provided invaluable feedback and exposure in Leiden and beyond. I would highly recommend that all local early-stage startups apply!
On December 8th the Gulliver final 2022 took place. There was fierce competition between ExCulture, Heliostrome and Baseline.In the end

On December 2nd Gulliver will be giving away €10.000 for the fifth time. Three teams made it to the final

Door Duane MoesHoreca ondernemers in heel Nederland bevinden zich in zwaar weer, nu alles langzaam aan weer open mag is
Past Winners, Competitors and Speakers